Kevin Eastman (TMNT Co-Creator) Interview | Panel to Panel: Turtle Talk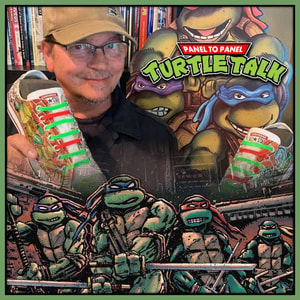 John sat down with TMNT Co-Creator Kevin Eastman to talk about The Last Ronin, the future of the IDW Comic Run and discuss the history of the TMNT franchise as a whole!
This was an amazing opportunity. Big thanks to Jasmine Arreaga, Courtney Eastman and of course Kevin Eastman for making this happen!
COWABUNGA!
---
Panel to Panel is a weekly conversation about what we are currently reading/watching/playing in the ever expanding universe of comic books. Join us every Tuesday @ 7AM Eastern!
Join our Discord Community! - https://discord.gg/zavfTbz
Follow us on twitter!
Panel to Panel | @PanelPod
Andrew Taylor | @PapaDrewBear
John Bernardo | @Johnsbernardo
Ben Pilaczynski | @GetBenPd
Follow us on Instagram | @PanelPod
If you like what you heard, please take a few moments to leave a review! Also don't forget to subscribe! Thank you!
Find out more at https://panel-to-panel.pinecast.co