Comic Book Adaptations | Panel to Panel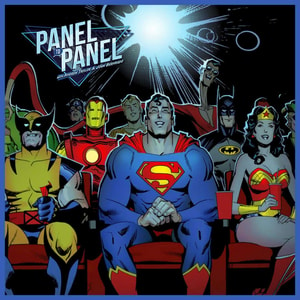 What we're reading
Andrew: Star Trek Vol .1, The End League
John: Ultimate Spider-Man #49 & #50, Interceptor #1 (FCBD) & TMNT Vol. 8
Let's Chat About…
Comic Book Adaptations - The Good / The Bad / The UNWATCHABLE
Sales
New Sales - Comixology
DC Essentials Sale - Ends June 3rd
Stranger Things Sale - Ends June 3rd
X-Men Sagas Sale - Ends June 14th
Valiant Summer Kick Off Sale - Ends June 14th
Voracious Sale! - Ends June 14th
Ongoing Sales from Last Week's Episode
Teenage Mutant Ninja Turtles Sale! - Ends May 31st
Questions
Alex Van Aken @itsVanAken says: question for the show: if you could only read comics published by one single publisher for the rest of time, which would it be?
Robert J. Sheridan (@CrashSheridan) says: How do you feel this current comic book era compares with previous eras? As someone who's been reading comics since the late '70s, I feel like this is a new golden age. So many great comics being published right now!
Recommendation of the week
Andrew: Invincible Vol. 1
John: TMNT Vol. 1 (Issue #1 is currently free)
---
Panel to Panel is a weekly comic book podcast where we have conversations about everything related to comic books. From the pages to the silver screen and everything in between!
Follow us on twitter!
Panel to Panel | @PanelPod
Andrew Taylor | @PapaDrewBear
John Bernardo | @Johnsbernardo
Follow us on Instagram | @PanelPod
If you like what you heard, please take a few moments to leave a review! Also don't forget to subscribe! Thank you!