Avengers: Endgame - Spoilercast | Panel to Panel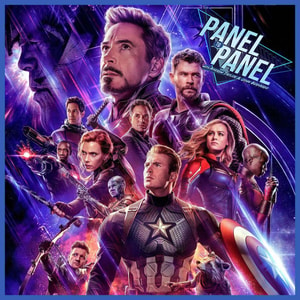 Bonus Episode
Wow.
We saw Avengers Endgame. The culmination of 11 years in the Marvel Cinematic Universe. 22 Movies.
We will be spoiler free for the first few minutes but honestly if you haven't seen this movie, then dont listen to the show. Wait. Go into endgame as FRESH as you can! Then, come back and listen to us absolutely GUSH over this marvellous film
---
Panel to Panel is a weekly comic book podcast where we have conversations about everything related to comic books. From the pages to the silver screen and everything in between!
Follow us on twitter!
Panel to Panel | @PanelPod
Andrew Taylor | @PapaDrewBear
John Bernardo | @Johnsbernardo
Follow us on Instagram | @PanelPod
If you like what you heard, please take a few moments to leave a review! Also don't forget to subscribe! Thank you!