Spider Man: Far From Home - Spoilercast | Panel to Panel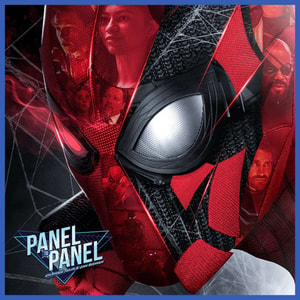 It's finally here! The end of MCU Phase 3 with Spider Man: Far From Home We have a packed episode as we dive DEEP into the recent movie. The beginning will be spoiler free but after that the web shooters are off! We are joined this week by Aaron Moeller of Party Chat & Mr. Bad Bit of The Trophy Room
We are also giving away a ton of Spider Man IMAX Posters. Leave us a review and tweet us a screenshot of that review and you will get a poster. It's THAT SIMPLE!!
---
We will return next week with our regular numbered episode and don't forget to read Batman Vol 1: The Court of Owls for our first ever Comic Book Club episode on July 16th!
---
Panel to Panel is a weekly comic book podcast where we have conversations about everything related to comic books. From the pages to the silver screen and everything in between!
Follow us on twitter!
Panel to Panel | @PanelPod
Andrew Taylor | @PapaDrewBear
John Bernardo | @Johnsbernardo
Follow us on Instagram | @PanelPod
If you like what you heard, please take a few moments to leave a review! Also don't forget to subscribe! Thank you!
Find out more at https://panel-to-panel.pinecast.co