Batman: The Court of Owls | Panel to Panel: Comic Book Club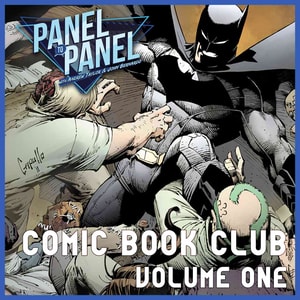 Volume One
Welcome to our very first episode of Comic Book Club!
We are joined by a very special guest, Barrett Courtney of Kinda Funny
This week, we read and dive deep into Batman: The Court of Owls, this is from The New 52 DC Run. Its the first in the series so its a perfect place to start. All you need is a little bit of know-how into the Batman universe.
You can hear us talk about why we believe this is one of the best iterations of The Dark Knight himself.
If you have a subscription to Comixology Unlimited, you can read it for FREE!
---
Panel to Panel is a weekly comic book podcast where we have conversations about everything related to comic books. From the pages to the silver screen and everything in between!
Follow us on twitter!
Panel to Panel | @PanelPod
Andrew Taylor | @PapaDrewBear
John Bernardo | @Johnsbernardo
Follow us on Instagram | @PanelPod
If you like what you heard, please take a few moments to leave a review! Also don't forget to subscribe! Thank you!
Find out more at https://panel-to-panel.pinecast.co