Hellboy Review & Character Highlight | Panel to Panel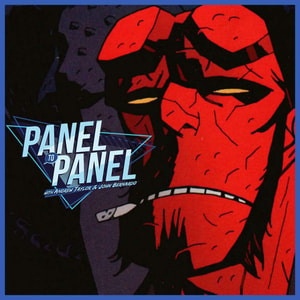 Bonus Episode
We are joined by a very special guest, Jarrett Jawn from Irrational Passions. Jarett comes with his knowledge of the Hellboy universe. Together we discussd the new Hellboy movie, the Del Toro movies and the expansive comicverse!
---
Panel to Panel is a weekly comic book podcast where we have conversations about everything related to comic books. From the pages to the silver screen and everything in between!
Follow us on twitter!
Panel to Panel | @PanelPod
Andrew Taylor | @PapaDrewBear
John Bernardo | @Johnsbernardo
Jarrett Jawn | @JarrettJawn
Follow us on Instagram | @PanelPod
If you like what you heard, please take a few moments to leave a review! Also don't forget to subscribe! Thank you!