Reflecting on the Marvel Cinematic Universe | Panel to Panel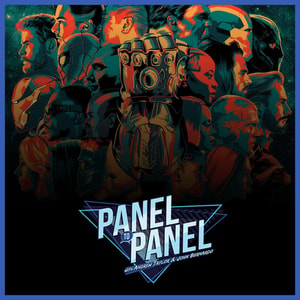 We're in the end game now..
We haven't read anything new or have new recommendations for this week. Instead we're doing an MCU centered episode leading into Avengers: Endgame. We thought there was no better time than now to reflect on the entire MCU leading up to this unique one of a kind event that we are fortunate enough to see come to life
Sales
Comixology
Ongoing Sales from Last Week's Episode
---
Panel to Panel is a weekly comic book podcast where we have conversations about everything related to comic books. From the pages to the silver screen and everything in between!
Follow us on twitter!
Panel to Panel | @PanelPod
Andrew Taylor | @PapaDrewBear
John Bernardo | @Johnsbernardo
Follow us on Instagram | @PanelPod
If you like what you heard, please take a few moments to leave a review! Also don't forget to subscribe! Thank you!