Butcher, Baker, Candlestick Maker | The Boys In Review [S2E7]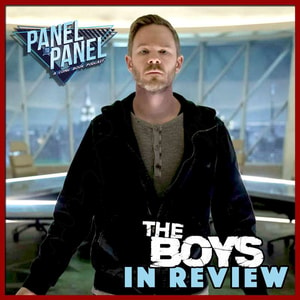 Andrew & Nato discuss Season 2 Episode 7 of the Amazon Prime Original, "The Boys"
Congresswoman Victoria Neuman's sham Congressional Hearing against Vought takes place in 3 DAYS. Are we going to let her criminalize Superheroes when we need them most? We have to stand up against such blatant partisan politics. Please join fellow Patriotic Americans and send $20 to VOUGHTPROMISE.COM to tell Neuman and her Kangaroo Court Cronies that they won't win, "Not On Our Watch"™.
---
Panel to Panel is a weekly conversation about what we are currently reading/watching/playing in the ever expanding universe of comic books. Join us every Tuesday @ 7AM Eastern!
Join our Discord Community! - https://discord.gg/zavfTbz
Follow us on twitter!
Panel to Panel | @PanelPod
Andrew Taylor | @PapaDrewBear
John Bernardo | @Johnsbernardo
Ben Pilaczynski | [@GetBenPd] (https://twitter.com/GetBenPd)
Follow us on Instagram | @PanelPod
If you like what you heard, please take a few moments to leave a review! Also don't forget to subscribe! Thank you!
Find out more at https://panel-to-panel.pinecast.co