Our Comic Book Origin Stories | Panel to Panel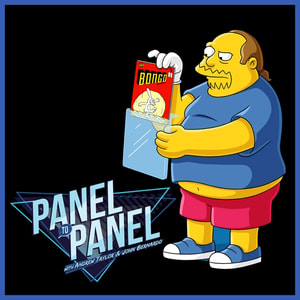 What we're reading
John: Sex Criminals Vol 4, Shazam! (Mini-Spoiler Review)
Andrew: Star Wars (2015) issue #1
Let's Chat About..
Our Comic Book Origin Story. How we got into comic books and our journey to where we are today!
Sales
Comixology
AND
Still ongoing! Don't forget from last week!
Recommendation of the week
Andrew: Motor Crush
Written By: Brenden Fletcher & Cameron Fletcher / Artist: Babs Tarr
John: I Kill Giants
Written By: Joe Kelly / Arist: J. M. Ken Niimura
---
Panel to Panel is a weekly comic book podcast where we have conversations about everything related to comic books. From the pages to the silver screen and everything in between!
Follow us on twitter!
Panel to Panel | @PanelPod
Andrew Taylor | @PapaDrewBear
John Bernardo | @Johnsbernardo
Follow us on Instagram | @PanelPod
If you like what you heard, please take a few moments to leave a review! Also don't forget to subscribe! Thank you!