The Old Guard: Comic to Movie Review | Panel to Panel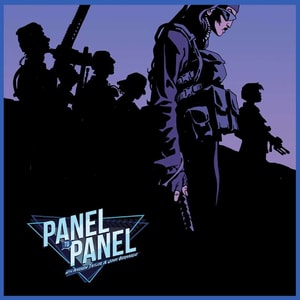 The Old Guard - An IMAGE Comic from Writer Greg Rucka & Artist Leandro Fernandez about soldiers that are cursed with immortality - is now a feature film on NETFLIX.
The boys talk about the comic to movie comparisons as well as review both versions of the story from their respected format. Slight spoilers
---
Panel to Panel is a weekly comic book podcast where we have conversations about everything related to comic books. From the pages to the silver screen and everything in between!
Join our Discord Community! - https://discord.gg/zavfTbz
Follow us on twitter!
Panel to Panel | @PanelPod
Andrew Taylor | @PapaDrewBear
John Bernardo | @Johnsbernardo
Follow us on Instagram | @PanelPod
If you like what you heard, please take a few moments to leave a review! Also don't forget to subscribe! Thank you!
Find out more at https://panel-to-panel.pinecast.co