What is Manga? (w/Ian Preschel) | Panel to Panel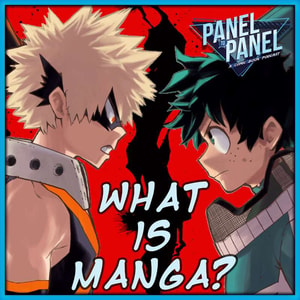 We're changing things up a bit this week by talking about a different kind of comic book. It's called Manga. We're joined by Ian Preschel from A+ Anime & OK Beast to let us into this world!
Manga are comics or graphic novels originating from Japan. Most manga conform to a style developed in Japan in the late 19th century, though the art form has a long prehistory in earlier Japanese art. The term manga is used in Japan to refer to both comics and cartooning.
The crew goes through our experience with the medium and ask the almighty guru how we get more into it.
Get ready for this off the rails DELUXE episode!!
---
Panel to Panel is a weekly comic book podcast where we have conversations about everything related to comic books. From the pages to the silver screen and everything in between!
Join our Discord Community! - https://discord.gg/zavfTbz
Follow us on twitter!
Panel to Panel | @PanelPod
Andrew Taylor | @PapaDrewBear
John Bernardo | @Johnsbernardo
Ben Pilaczynski | [@GetBenPd] (https://twitter.com/GetBenPd)
Follow us on Instagram | @PanelPod
If you like what you heard, please take a few moments to leave a review! Also don't forget to subscribe! Thank you!
Find out more at https://panel-to-panel.pinecast.co