Batman Turns 80 & DCEU Turnaround | Panel to Panel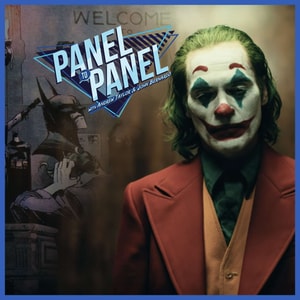 What we're reading
John: SNOW
Andrew: White Knight, Shazam! (Movie)
Let's Chat About..
Batman is 80 Years Old, Let's talk about our favourite:
Villain
Gadget
Comic
Movie & Fav Portrayal
Sales
Humble Comics Bundle: Transformers 2019 by IDW
Comixology
Recommendation of the week
Andrew: Batman: Court of Owls by Scott Snyder
John: Batman: White Knight by Sean Gordon Murphy
---
Panel to Panel is a weekly comic book podcast where we have conversations about everything related to comic books. From the pages to the silver screen and everything in between!
Follow us on twitter!
Panel to Panel | @PanelPod
Andrew Taylor | @PapaDrewBear
John Bernardo | @Johnsbernardo
Follow us on Instagram | @PanelPod
If you like what you heard, please take a few moments to leave a review! Also don't forget to subscribe! Thank you!